Rev. Cannon was called into the ministry in 1984. He has an earned Bachelor's and Master's Degree in Biblical and Theological Studies. In addition to serving as Pastor, he has served as Director of Missions, as a Director of the Baptist State Convention of North Carolina, and on various other Boards and Ministries. He is married to Wendy, his childhood sweetheart, is the father of two daughters, and has two grandchildren.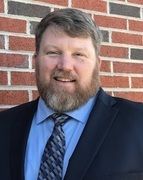 Rev. Buchanan has worked with Youth for many years. He currently works with the children and youth and has a very vibrant ministry. He is married to Karla and they have four children and one grandchild.
Mrs. Duncan has provided more than 30 years of dedicated service to Bear Creek Baptist Church. She is married to Eddie Duncan. They have two children and two grandchildren.